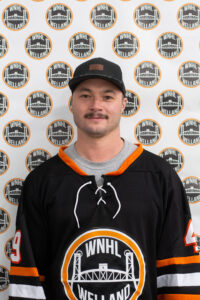 #

49

Current Team

Cotton Mill Knights, Merritt Islanders

Past Teams

Atlas Steelers, Crown Room Kings
While technically a rookie in the 20-21 season, Teddy Ballgame is no stranger to the WNHL, having played in the WNHL Xmas Classic in previous years. However, he was held on the sidelines due to the WNHL's strict one Beadle rule, meaning of course that the league infrastructure is only equipped to handle one Beadle at a time.  Anything more than that would short out the whole mainframe and override the system.  This year with his brother Jeff taking his talents in front of the camera, the doors on the bench opened wide for Teddy to take on a full time role.  Jeff has left some lofty skates to fill, but the WNHL's first two sport athlete looks up to the challenge.
Wednesday Night Hockey League
| Season | Team | P | G | A | S% | SV% | GP |
| --- | --- | --- | --- | --- | --- | --- | --- |
| 2020-2021 | Atlas Steelers | 12 | 5 | 7 | 0 | 0 | 11 |
| 2022 Playoffs | Crown Room Kings | 3 | 1 | 2 | 0 | 0 | 5 |
| 2021-2022 | Crown Room Kings | 19 | 9 | 10 | 0 | 0 | 28 |
| 23 Spring 4 vs 4 | Cotton Mill Knights | 8 | 8 | 0 | 0 | 0 | 6 |