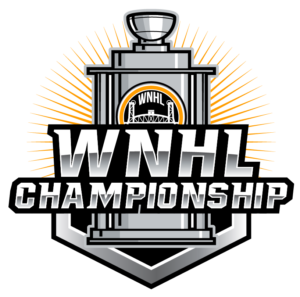 Hello WNHL,
I cannot believe how quickly our first season as an actual league has gone by. Thanks again to everyone for coming out, having fun and paying on time. We are right on track budget wise and we are set to have an amazing 1st annual WNHL League Championship Event on April 8th, 2017 at the Meridian Centre. Our WNHL Trophy should be done by the first week of March. Check out Niagara Ironworks on Instragram for a sneak peak of its construction.
Remember the Round Robin starts Wednesday March 1st 2017, the rules are below. There are no call-ups at this time so make sure you make Wednesday a priority during this time span from March 1st to April 4th 2017.
Rules of the Round Robin
Regular WNHL rules apply

2 points for a win and 1 point for a tie

Goals for and goals against factor in the standings

The tiebreaker will be the standings from the Regular Season from September 14th 2016 to

February 22nd 2017
 More about the WNHL League Championship…
Saturday April 8th 2017 at the Meridian Centre
Cost – $25 Dollars per player
Better Luck Next Year Game – 7pm
Championship Game – 8pm
Goalies for the League Championship – the worst team from the Round Robin will get first pick of our 4 main goalies and we will go accordingly down the list to choose the goalie.
A bus will be leaving from Rex Hotel at 5:30pm to the Meridian Centre and back – Additional cost of $10 – RSVP your spot ASAP
After the game we will be heading up to the Suite Level of the Meridian Centre for the end of the year banquet. The Meridian Centre is putting together an amazing spread. Beer is only thing you will need to pay for in the Suite Level. Before the game in the Locker Room, everyone will have their 3 WNHL Beers included in $25.00 cost.
Friend and family tickets will be available as of March 1st 2017. They will be 2 dollars each or 5 bucks for three tickets. All ticket sales, 50/50 and other event profits will be donated to Community Care of St.Catharines. If you have a prize you would like to donate please message me.
Finally, we will be raffling off a Box at the Meridian Centre before the beginning of Game 1 for a group of 10 to watch the games from a Private Box with their own server. Make sure to tell everyone about this. Again, all profits will go to Community Care of St.Catharines.
Let's pump this event and get our biggest crowd yet! (which is more then 56 people)
Website will start to see more regular websites starting next week. Thanks for everyone's patience.
Kelly Jones