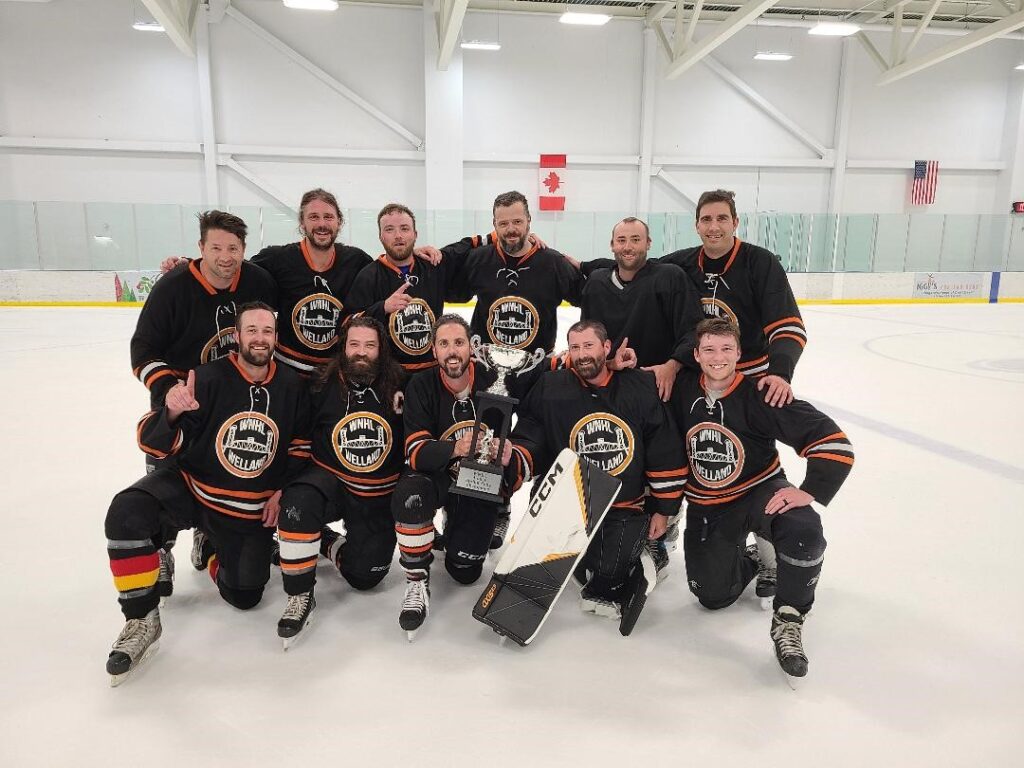 There was 8-weeks in total for the WNHL 4on4 Spring Fling and the Gatfield Goons won all 8 games on their way to 4on4 Championship. They took a 4-0 Championship Game win over the Rose City Rage. They received beautiful T-Shirts from the Presstime Design and designed by Pete Voynovich (The indefensible defenseman) and our newest trophy to the WNHL Collection (Trophy arranged by Mike "I am the" Law).
The Queenston Street Night Owls took the early game to win the Domino's Duel to beat the Cotton Mills Knights for two large pizzas to get their first win of the season.
The Spring Fling 4on4 will be back next season as the response from the players was very positive! Thanks to everyone that played and enjoyed the mini-season.