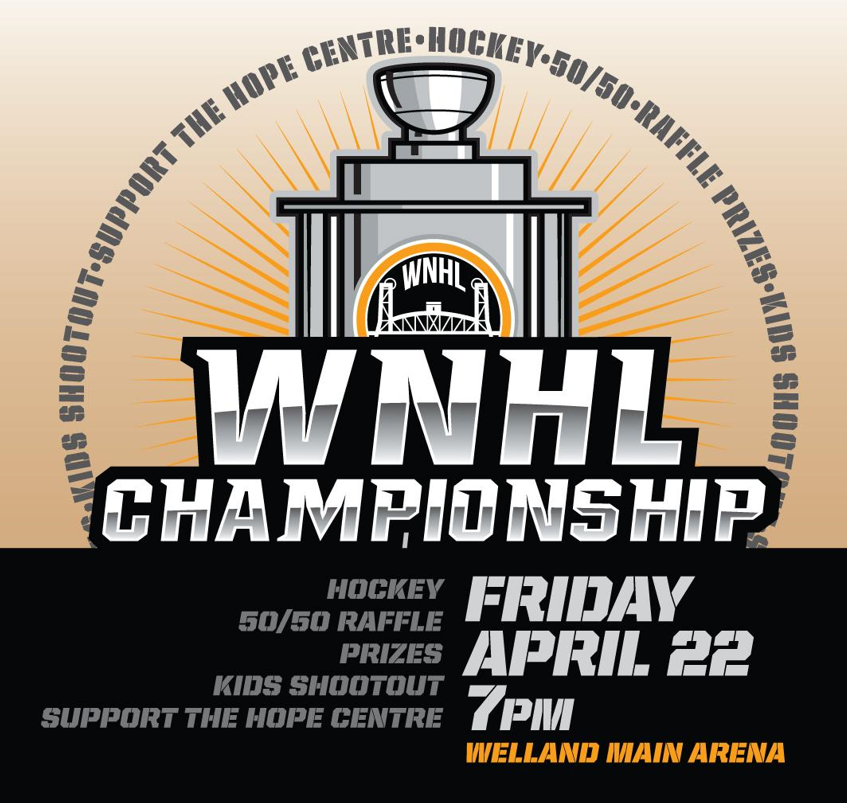 This Friday the WNHL Championship will be at the Welland Main Arena. Here is a breakdown of the Night.
7pm – Don't be Last Place Game – Two teams battle to avoid getting the WNHL Toilet Bowl Trophy
The OV Shootout – Two Fans will have a chance to take shots from centre ice for a chance to win a 6 Pack of OV Tall Boys
8pm – Thank the Lord we aren't in the last place game – Two teams battle for 14 cheeseburgers from McDonalds
The WNHL Kids Shootout – Kids of the WNHL will get a chance to show off their skills to the crowd
9pm – The WNHL Championship – Two Teams will battle to be immortalized on the King Street Cup forever and ever Amen!
We will be selling 50/50 Tickets and Raffle Tickets for Prizes all proceeds will go to the Hope Centre in Welland to help people in need.
Tell one, Tell all to come down to the Welland Arena this Friday at 7pm. The bar and concessions will be open for your pleasure.