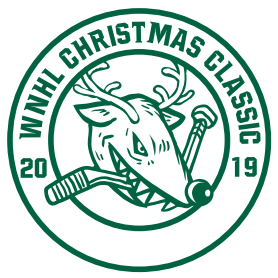 The time is almost here for the best little hockey tournament that Christmas could ever ask for. This Wednesday November 27th will be the Draft for the WNHL Christmas Classic 2019 at the Rex Hotel at 8pm. Frankie, Foster, Beadle and Stack will be assembling their best efforts in a round table style drafts. Brothers want to be with Brothers, friends want to be with friends and lovers want to be with their beer. Trades, bribes and maybe even a quid pro quo may happen for our GM's to get the team they want.
The Tournament will be held on Saturday December 7th at the Welland Youth Arena aka "The Jack" registration begins at 1pm. Remember all the teams are in battle to bring in the most non-perishable food items for Open Arms Mission. The weight of your team's food donated will be the first tie-breaker in who gets in the Championship Game. No Water or Liquids allowed, Soup is acceptable.
New additions for this year is that we will be awarding a .5 in the standings for a gentlemen point for a team that completes a game penalty free. More details will be released the week of the tournament.