5 – Lincoln Street Legends
Much like the Rocky franchise we find ourselves past the good ones, and are now in the Tommy Gunn part of the franchises. Jay Thom returns once again as GM for the Lincoln Street Legends where we here at the WNHL say "best logo, worst GM". While the Legends have yet to find their way to the King Street Cup, Thom will tell you, without prompting, that he has been screwed the past two years. Let's take a look at what they'll do this year, and what excuses we may see being made.
In 2019 Thom was confident as a GM, his team was firing on all cylinders and found themselves on top of the standings, however, before the cup could be handed out the world shut down. Evidently the entire world did not want the Legends to win. When the league picked up play again, Thom picked a team that he told everybody would be his championship team, he was going to pick up right where they left off and bring home the greatest trophy in sports.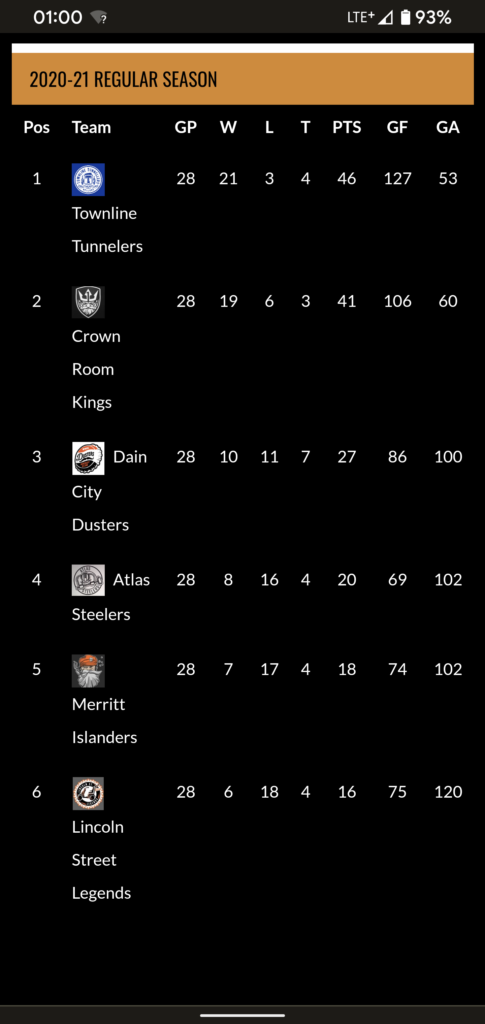 So what happened to the once great Lincoln Street Legends? How did they manage to go first to worst, and what will they do this year to right the ship? If you ask Jay Thom what the problems were last year, he'll quickly point to attendance issues. It would appear the players that he drafted did not want to show up an play. Maybe they didn't want to play for the GM? (Nobody said that, I'm just talking shit). They are just like people with STD's. Just because they don't care doesn't mean it isn't affecting other people. I should qualify we are not talking about all his players, not everybody was riddled with STD's, but a couple of key skaters, impact players, for whatever reason, would be absent week in and week out. On the surface this looks like an issue a GM has no control over, however, I would argue that GM"s need to be in the know. Did somebody just have a new baby? Does somebody work shift work? Maybe they are a firefighter, and have to spend the night sleeping and posing for calendars while at the same time bankrupting a city? These are the things the GM needs to know going into the draft.
Last year for the players that did show up, Phillip "The Thrillip" Busby was a key contributor, leading the team in goals just ahead of Nate "Peter" Brady. If we look to the bottom of the goals scored list, we find Jeff "D Man" Donaldson, who tallied just two goals last year. I'm not going to go too hard on D Man because he cleans the best sheets in Welland, but I will say that hall of fame level toe drag better get resurrected from the dead, before he finds himself cleaning the sheets permanently. He was outscored by T.J. "Closer on Land, Not on the Ice" Hatton who was drafted in the last round. Speaking of disappointments, Matt "Worst Wife" Backshall struggled through his rookie season, scoring only three goals. I don't have much more to say about it, just wanted to talk shit about him (and his wife) on the internet. (How you like me now, Jen)?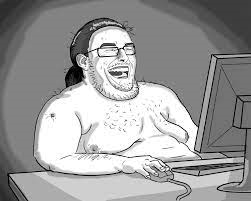 Now we get to the part of the preview where we look at the GM himself, and the role that he fills on the ice. I've played hockey with and against Jay Thom on and off for 20 years. I've seen him play all positions, even goalie, but in the WNHL he is planted firmly on the blue line. I mean that literally, he doesn't move his feet. I've seen him get windburn from players blowing past him. (He also passes up the middle a lot. Some early scouting for you new WNHLers). Where he is effective however, is in front of his own net where I've been on the receiving end of elbows, butt ends, slashes, and other unwanted touching. (Riverview Carly and I have the similar complaints). Thom locked down the rest of his defence last year with Brady and the man known only as Boots, but still gave up the most goals in the league at 120.
So what does he do this year? What changes for Thom who felt like he had the best team on paper last year? In the five spot there will still be some explosive offence available, but will there still be enough defencemen available by the time the draft snakes all the way back to him? I think Thom is going to split the difference and draft an offensive defenceman.
Prediction: Dalton "Egghead" Wilson