Crowland Murder
In the third overall spot in this year's WNHL draft we have the Crowland Murder, led by GM Chicken McChicken. One of the better named teams in the league, The Crowland Murder had a disastrous expansion year, last year, finishing in dead last. It's like they were Murdered. Ha! Rumours on the street were that Chicken lost the room after first round pick Ryan Bering displayed his Fonthill like diva behaviour. The question remains, did Chicken gain enough GM knowledge to navigate the rocky seas of the WNHL season? Let's see if Chicken botches it again.
The Murder started off by going triple "B" in the first three rounds, Brock, Beadle and Boots. The good, the bad and the ugly, it's up for you to decide who is who. After last years first round pick flamed out, the Murder went back and picked up one of the three under 30's that have been grandfathered in to play with their grandfathers. Brock made a big splash last year after a certain WNHL pundit said he would only score 10 goals. Apparently he took that personally. Scored 26. Loser behaviour. Chicken knows, like most do, that it can be difficult to communicate with dudes in their 20's, that's why he brought in Teddy Ballgame. While not in his 20's anymore, Ballgame still has to associate with dudes in their 20's in his role as veteran role model on the Beamsville Stingers where bats an impressive .340! That's "lit" or something equally as stupid. (Seriously though, .340?!?! Goddamn.) Finally we come to Boots. Boots is a character. The WNHL ice time is one hour long. Boots is in the arena for one hour and eight minutes total. Smokes weed in his truck by himself before games, in the room and dressed in 4 minutes, puts his blue pants on, plays baked for 53 minutes a game, and then out of the room in four minutes and back home to wherever the hell.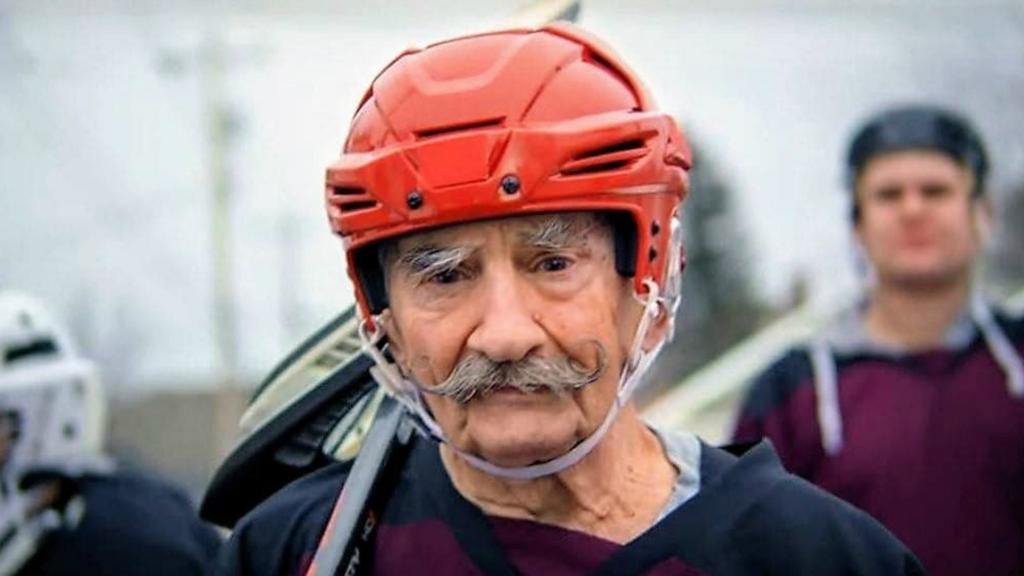 In the middle rounds Chicken picked up Craig Dunsby and longtime WNHL tender Anthony Young. Boring. What am I supposed to say about these two? If they team up maybe they can form one personality. Both good at hockey, Young has won some boring accolades over the years. Moving on before I fall asleep, to the sixth round where the Murder drafted Matt Dusso who was later swapped for Ethan "Don't Call Me Peethan" Clark bringing a second under 30 to the team. Teddy Ballgame is going to have to be a full time translator to the rest of the room as the Murder have embraced the youth movement. Chicken made a solid pick in the 7th round by grabbing Mike Law. Law has been around the block, and even though he looks like an unmade bed he has found a scoring touch in the WNHL, reaching double digit goals twice.
In the last three rounds of the snake portion of the draft the Murder picked up three unremarkable dudes (that should not have been picked before me). Spins, Albert "Your Palbert" Garofalo, and Phil "All Skill, No Thrill" Hauser. This is the part of the draft where teams are supposed to pick veteran leadership, with championship credentials to guide them through the grind of a WNHL season. Instead the Murder picked these three anonymous jabronis. Feels like a miss to me, but what do I know, I'm only a 2x King Street Cup Champion, a 2x WNHL All Star Champion, 2021 Xmas Classic Champion, 2023 Grinder of the Year and a future first ballot hall of famer, but no, you go ahead and pick Al. I can be talking about either one because the Murder also drafted that circus sideshow freak Le Grande Alain. Nobody needs be that tall and French.
Yeah. That's a real murderers row.
The Murder finished the draft by picked up Jason "The Rat" Hatton and Kurt "Skrrrrt" Deveries. Hatton returns for his second year with the Murder, while Skrrrrt will be debuting as a rookie. Both players with something to prove while still wearing WNHL diapers.
I mean…
That's your 2023 Crowland Murder. In his second year as GM, Chicken is learning on the go and made safe choices and picked a seemingly drama free team. So safe and drama free they become boring. The tofu of the WNHL. I can picture the room with whatever generic modern country song playing, each enjoying one, and ONLY one beer because they have to drive home and refuse to be irresponsible. A quick firm handshake on the way out the door, and you're home in 15.
After last year's fiasco, the Murder will consider any improvement to be a success. They are better, not the best.
Prediction – 5th place